Noosa Waterfront Accommodation
From the moment you enter Noosa Harbour Waterfront Resort you will discover the relaxed friendliness of a holiday oasis designed with you in mind.
Our Noosa Luxury Riverfront Resort Accommodation Options are set amidst tropical landscaped gardens on the white sandy foreshore of the Noosa River,Sunshine Coast, Queensland.
Your holiday apartments and this magnificent resort are an easy ten minute stroll to the cosmopolitan atmosphere of busy Hastings Street Noosa Heads.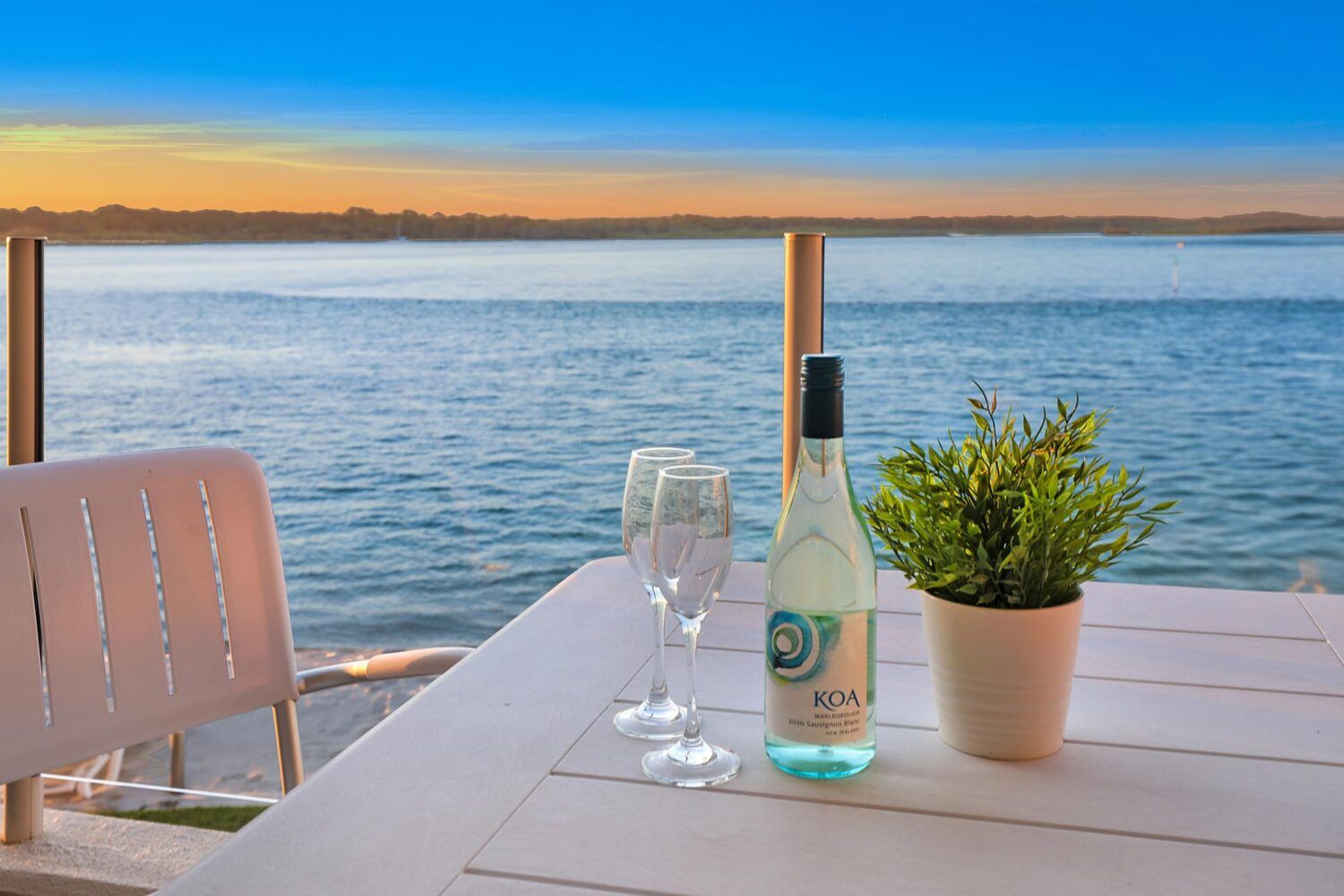 For your comfort, each fully self-contained air conditioned apartment has a kitchen, washer/dryer, television, dvd/video, telephone, Free in room wireless internet signal available, undercover security parking, weekly apartment servicing and on-site management.
Stay in style at Noosa Harbour Waterfront Holiday apartments. You will love the facilities and Noosa riverfront location.
A location like no other in Noosa
Come and see why we have so may guests that return every year for their favourite Noosa Holiday Accommodation.
Choose from a range of Luxury Noosa Apartments or standard apartments all with individual decore. Noosa Harbour Resort is your private tropical hideaway, where you can choose to simply laze by the pool or unwind on the secluded beach by the clear blue waters of the Noosa River.
"The best accommodation in Noosa...
We stay here frequently, we love it. We have young children and it is the most ideal relaxing holiday that we've had. Get a river view apartment, ground floor is great, but the views from all levels are spectacular. The staff are super helpful and friendly. I almost don't want to tell people about this place because it's such a hidden gem and I don't want to share! We've been coming here for 5 years, we've had friends come too on our recommendation and they loved it too.
Our first choice in Noosa. Excellent service, staff and amenities. Great location,well maintained pool,gardens and public areas. Apartments all of high standard. Beach front views amazing. This stay brutally cut short by C19 and necessary return to UK. Looking forward to next time.
We had 5 days of relaxing in this lovely venue. The pool and spa area was very clean and maintained with tropical plants. The view from our unit was beautiful and we had a chance to watch all the various watercraft and children holidaying playing on the beach. Fishing off the pontoon seem popular. Clean and modern units with washing facilities. Close to a great variety of restaurants within walking distance. We will definitely be back
We stayed in a one bedroom apartment with garden views but upgraded to a sea view after 3 nights. The first one was more dated in its decor and bathroom needed a Reno. The sea view one was amazing. The apartment was beautifully decorated and the views are so relaxing and interesting. The grounds at the resort are immaculate with a lovely tropical feel. The pool was great, even if the spa pool was heavily chlorinated! We had a fabulous time and would go here again in a heartbeat
Lovely view of the river, about 20 minute walk to hasting street/main beach but small strip of beach in front of apartment. Immaculate gardens and pool. Given safe code to book in late-no problem, parking available. Clean, comfy apartment with everything included-washer, dryer, iron, milk to get us started which was very welcomed with late arrival. Supermarket very close and Woolworths 5 minutes drive. Surprised to find restaurants close at 8-9pm but I guess it is off season